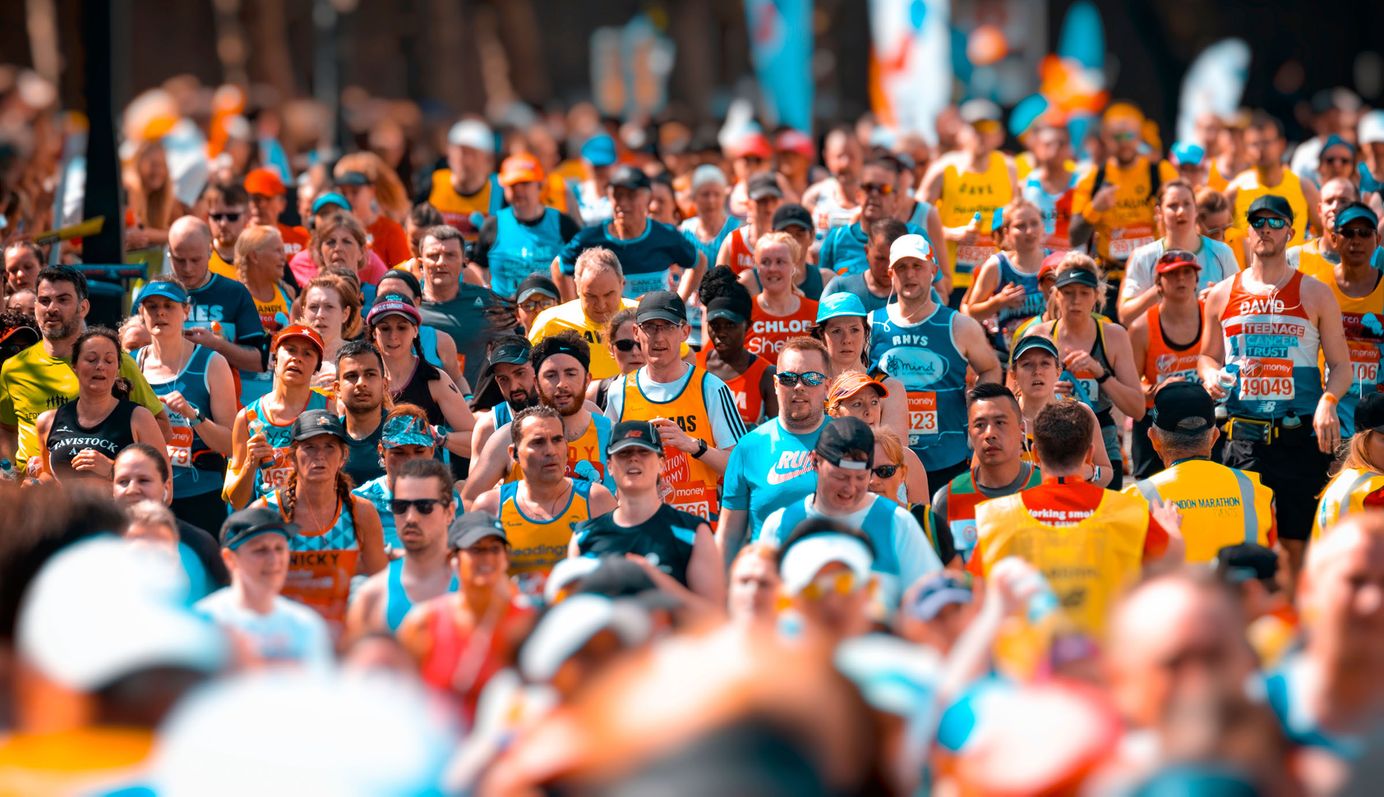 Top tips for the perfect charity fundraising page
Looking to create a fundraising page for a charity close to your heart? Discover our top tips to help you widen your reach and send donations through the roof!
So you're embarking on a charity fundraising adventure?
You've taken an amazing first step and it's wonderful to think that what you're about to do will make a real and positive difference.
But there are a number of key points and commonly overlooked factors that are important for maximising the success of your fundraising. Make sure you've covered these top tips to make the most of your fundraising effort...
Be a good story teller
Great fundraising pages often start with a good back story. When describing your challenge, think about what makes it personal to you, set the scene for your donors (including any personal connections to your charity) and explain why your cause is such a good one.
Giving is often about showing empathy, so it's okay to use emotion when telling your story. Try to help your donors really connect with your cause and why it matters.
The 5 Ws
A good way to make sure you're covering all the bases is to consider the why, what, when, where and who of your fundraising page. Check whether you've answered all these questions in your description / introduction.
Add context
It's important to explain your cause and the work your charity does in real terms. Are any parts of your fundraising information vague or unclear? Rather than just saying 'I'm raising money for this great cause', try to add more information about how exactly your donations will make a difference. For example, "I'm raising £5000 to cover the cost of accommodation for a homeless person for 6 months". Browse your charity's website or contact them directly if you need help with this. You might wish to breakdown what different donations amounts could pay for, e.g. "£15 could pay for..." "£50 pays for...". This really helps donors see what a difference their money can make.
---
Keep it visual
Statistically, fundraising pages with images receive more donations. Spending some extra time finding that perfect visual or creating an engaging video for your fundraising page can make all the difference.
Consider attaching or providing links to additional visual content. Get creative and really maximise the visual side of your page.
If art and design isn't your strongest subject, do you know someone with the skills? They'll probably be flattered you asked and very keen to help!
Look to your charity for help and guidance
When it comes to fundraising you're not going it alone. Your chosen charity will have experience supporting fundraisers, and can often provide you with excellent guidance to help you raise as much money as possible.
Don't be afraid to contact them directly, and find out if they have specific guidance, fundraising packs or other resources to help you on your way.
---
Share and update!
When it comes to getting your fundraising page out there for people to see, think about the different places your donors hang out and try to reach them there. These might be physical places, in which case you could even hand out leaflets with links to your page, or your donors might be using social platforms like Facebook or Twitter. Wherever your donors are, share your fundraising efforts there to maximum success.
Keep the updates coming
Really engaging fundraising challenges aren't just a one-time experience. Think about posting regular updates on your fundraising page itself, as well as sharing updates on social media. You might do a series of videos about your gruelling training plan, or post pictures of recent work your charity is doing. However you do it, try to keep your generous donors up to date regularly. This will also help with your own motivation.
---
Consider working in a team
You might be embarking on a very personal mission, which is fantastic! After all, many of the most successful fundraising campaigns are made by solo fundraisers, but if you think you could use some help and you know someone who might want to fundraise with you, why not get them involved?
Alternatively, consider a team fundraising event, where friends and colleagues can create their own fundraising pages, working together to hit a team fundraising target. This is something you can set up on most online fundraising platforms.
---
Don't forget to say thank you
Those donating their cash towards your cause will usually be very happy just knowing that this money is being used for wonderful things, but you'll make them even happier by telling them how much their donation means.
Leave a reply message to your donor each time you receive a donation.
When your event is over or your target is reached, send a joint thank you message to everyone who's donated, reaffirming what their generosity means to you and your chosen charity.
---
Keep your page open!
It's not unusual for donations to be made after your fundraising storm has passed. Once your goal has been reached, you don't need to close your made down unless you really wish to do so. All the links you've posted to your fundraising page can still be visited after the event, and you might receive some late donations you weren't expecting.
Consider leaving your page open and available just in case, even if it's just to provide a wonderful memory of what you've achieved.
---
Ready to get started?
If you're planning to raise cash for charity, Wonderful.org might be your perfect partner!
Unlike other fundraising platforms, Wonderful passes every penny of your donations directly to your chosen charity. What's more, the platform doesn't ask your donors for additional 'tips' or contributions towards the platform! At Wonderful we're all about giving. The website is funded entirely by the generosity of our corporate sponsors, and donations are made using clever Open Banking technology, which means no more entering long credit card numbers or expiry dates. We make the donation process easier and more secure for your donors, leaving you to focus on the fundraising!
Start building a wonderful fundraising page now.
---