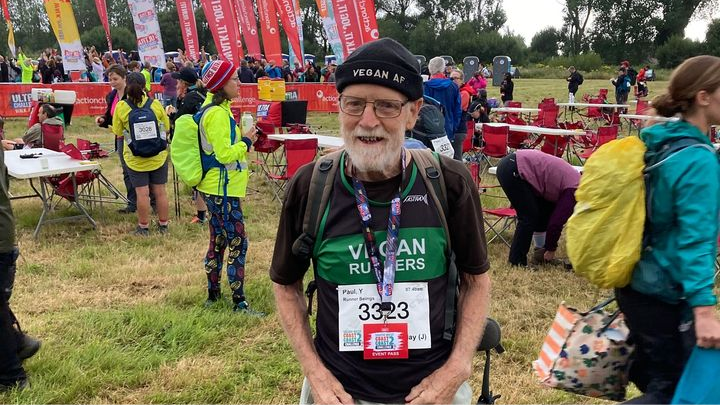 The 84-year-old ultra runner doing it for the animals
Inspirational vegan endurance runner, Paul Youd is proving we can all be fit, healthy and strong into old age - should he ever get there! Follow Paul's epic journey...
Powered by his love for all animals, there's almost no distance this man won't go to support Viva!, one of our newly registered charities at Wonderful.org. This May, Paul will be taking part in an incredible 100k race along the UK's Jurassic Coastline to raise funds for this unique vegan charity.
"This is a way to combine two of my passions - working on behalf of the animals and running - or walking - ultra marathons. The Jurassic will be my fourth ultra and I have two more booked for later this year. Combining my two loves, I find, is a good way to raise the issue of animal exploitation and showing you can be fit and healthy and strong as a vegan, into old age - should I ever get there." - Paul Youd via Wonderful.org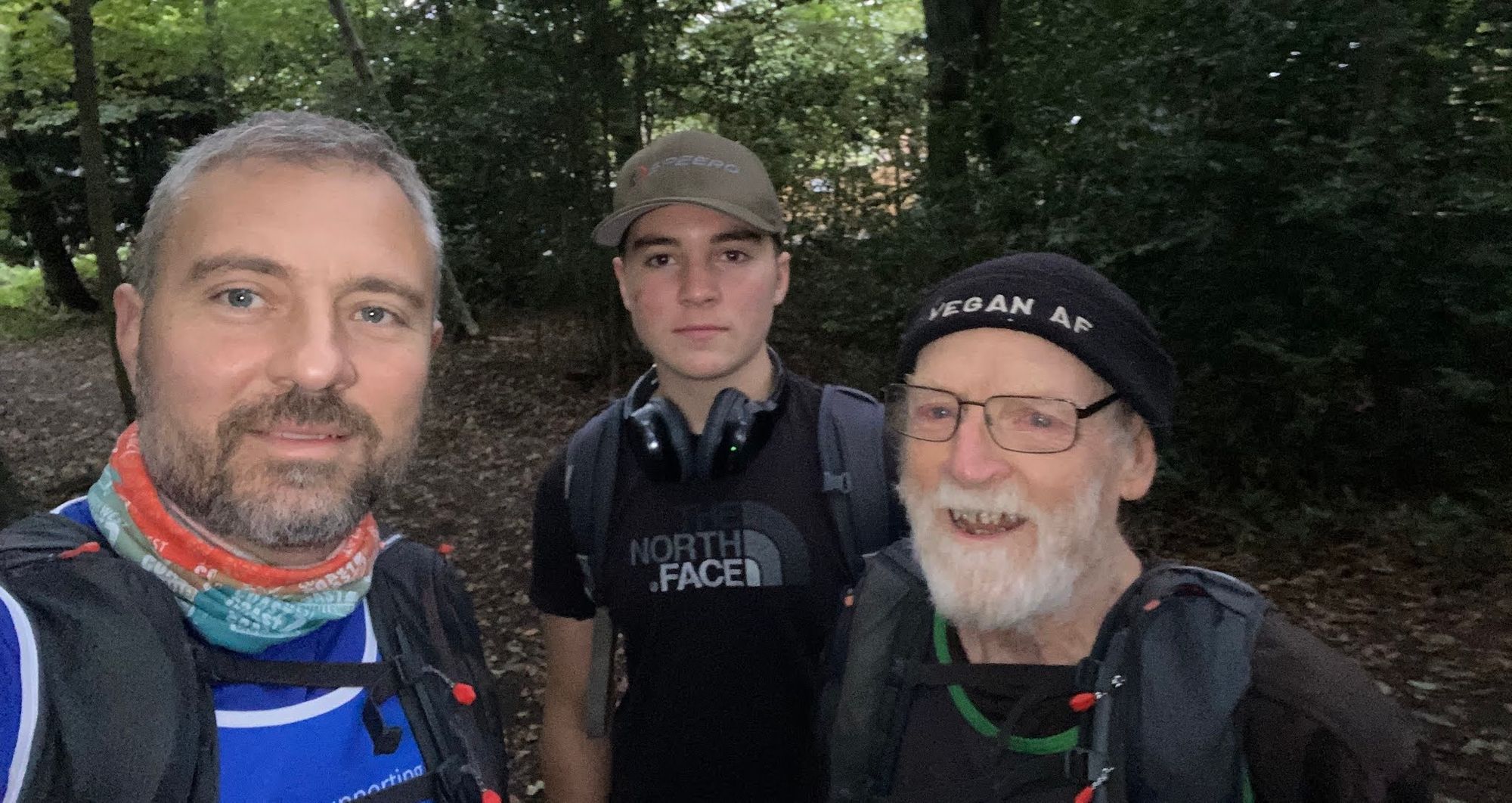 Paul's chosen charity
Viva! is a vegan charity campaigning to save as many animals as possible and spread awareness about the realities of animal agriculture. For those who wish to go vegan, the charity provides a support network and helpful materials such as vegan cookery demos.
Like many of our wonderful charities, Viva! has adapted in response to the current conflict in Ukraine. Their animal sanctuary in Poland is helping to rescue and care for animals orphaned or injured as a result of Russia's invasion.
Paul's next adventure
The 100k Jurassic Coast Challenge is certainly no walk in the park. With over endless cliff-side trails, 2,000 meters of hill climbing and no doubt strong winds, this race is sure to test even the freshest of legs.
Paul's commitment to cover the full 62-mile distance is an inspiring reminder that anyone can do more than they might at first think.
Paul's training
"My preparations are going OK, I feel. I'm now averaging over 10k a day - up from 3-4k a day when my cast was removed in February. I broke my leg just before New Year, and I'm recovering well, I feel. I want to increase my daily average to 12k this coming week, with the odd 15k in there." - Paul Youd via Wonderful.org
You can keep up to date with Paul's training by heading over to his fundraising page. He's bounced back quickly after a recent injury and he's now averaging an incredible 10 kilometers a day. Part of Paul's impressive training regime includes repeated staircase drills (up to 15 times and 2 steps at a time for extra leg burn!).
Support Paul
You can support Paul by sharing his fundraising campaign or making a donation. Because Paul is fundraising with Wonderful, every penny goes directly to Viva! with no deductions whatsoever.
---