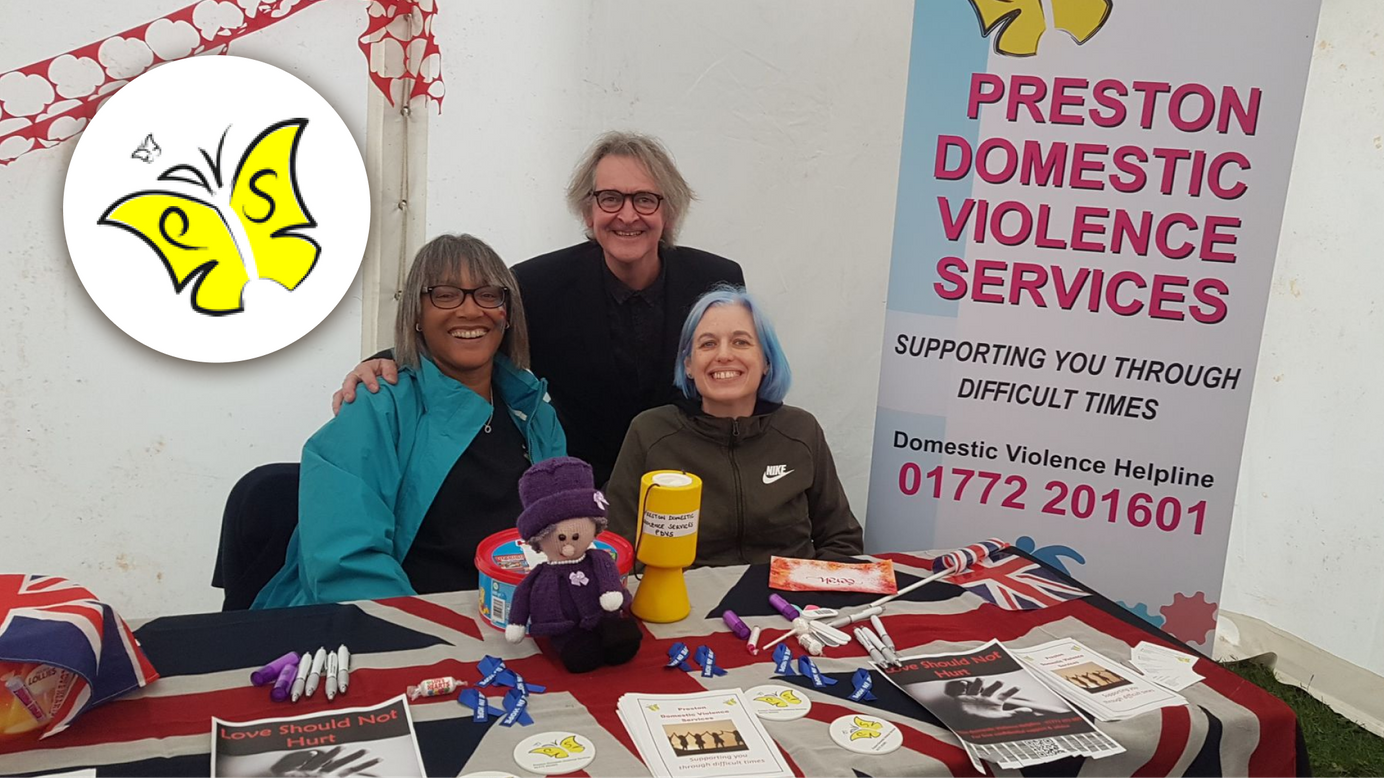 Preston Domestic Violence Services: Working to end domestic violence
Preston Domestic Violence Services (PDVS) exists solely to support adults and children in Preston experiencing (or having experienced) domestic violence.
Government findings discovered that, in the past year, over 4,000 women and girls aged between 16 and 59 suffered from Domestic Violence in Preston alone. PDVS are working tirelessly to change this, with the hopes of making a difference on a large scale.
Background
PDVS' mantra is "Working to End Domestic Violence". They operate as a free support service for people affected by domestic violence and abuse, and have done so since 1994. You can learn more about everything PDVS has to offer on their website.

The charity hopes for a Preston with no cases domestic violence at all, and they emphasise that this will only be achieved by working together with other agencies.
Services
PDVS offers an invaluable range of services, including a help line for advice and support. For many, this could be the first important step towards getting the help that they need.
Their changing futures project works to support individuals to overcome barriers to employment.
"After months of working on myself I engaged with The Changing Futures Project which allowed me to start counselling and offered me the support to build my life again. I am now currently living in my own flat and I have gone back to university to continue my studies." - A grateful service user
PDVS are also committed to equality and diversity, and recognises that certain groups in society continue to be discriminated against.
"I married my husband abroad and then came to UK on a spousal visa. For the next five years I was treated like a slave under a brutal regime by my husband and subjected to psychological, physical, emotional, and financial abuse. Due to my immigration status I was unable to access any public funds therefore had no access to safe accommodation to protect me. I became desperate and turned to PDVS for help. PDVS highlighted the concerns of my safety and my rights to access to safety and accommodation provided by the Home Office".
It is clear that PDVS provide an incredible source of support, care, and advocacy for so many people affected by domestic violence.
The charity relies on grants and fundraising to maintain their services. Anything you can offer to PDVS would undoubtedly make a huge difference to them and be gratefully received.
You can directly donate to PDVS through Wonderful here. Unlike other donation platforms, Wonderful won't charge PDVS any fees, or ask you for a tip on top of your donation:
---