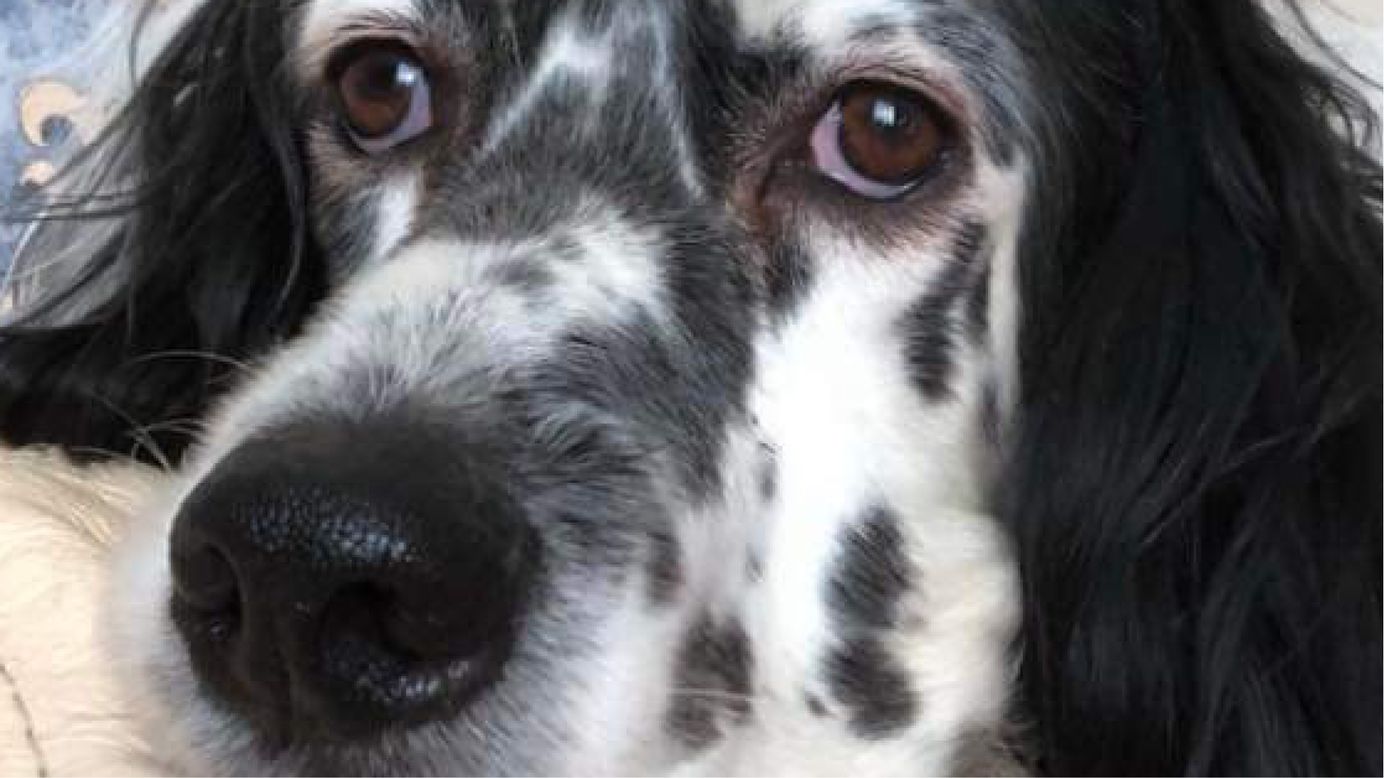 Paws for a cause: help Dias receive life-saving treatment
Karen is hoping to raise £2000 to pay for life-saving treatment for Dias, a rescued English Setter.
Healing Paws Animal Rescue helps find good homes for the numerous abandoned and often ill-treated dogs, cats, kittens, and puppies in Zakynthos, Greece.
Karen, one of the charity's volunteers,  is hoping to raise vital funds to pay for life-saving treatment for Dias, who is a beautiful rescue English Setter.
Dias tells us his story so far...
"When I was born I lived with my mum, my brothers and my sisters with a family who wanted us to be hunting dogs; when I was still a baby I was taken away from my mum, I was put into a pen with other dogs and pretty much left there until they thought I was old enough to hunt, I was not a good hunting dog, I'm too kind and too gentle and also of course even though we may be from a breed that usually does hunt we still have to be taught. In my country, a lot of people don't teach us and certainly didn't teach us kindly seeming to think that we should just know how to do it.
"Since I couldn't hunt I was just left in the pen with other dogs until I was four years old, I wasn't looked after well, not fed much, and people were mean to me. In the end, the lovely family from Healing Paws rescued me and took me home, where they took me to the vet, because I wasn't very well, fed me, loved me and cared for me until I was strong enough to come to England to live with a foster family.
"My lovely foster family have looked after me for five years now, they decided that they would keep me with them because I was just so terrified of people, animals, and everything that they thought it was kinder for them to look after me than try to settle me in another home. That's worked out really well, I'm really happy that they did that, now though my vet says I've got cancer and we need help to pay for the treatment; my vet says that if I have the treatment I can be cured and carry on with my happy life. My vet says it will cost about £2000 and I'm very much hoping that you will help us to pay for it."
If you'd like to help Dias with a donation, head to his fundraising page:
More about Healing Paws Animal Rescue
Healing Paws is a self-funding charity depending entirely on donations and fundraising to cover the cost of feeding, housing and vet bills for the many abandoned and stray animals.
The charity is a family-orientated animal rescue organisation on the Greek Island of Zakynthos (Zante), dedicated to saving the lives of many abandoned animals on the island.
Healing Paws Animal Rescue was founded by a British expat Sue Deeth. In 2011, Sue started rescuing a few stray dogs and cats on the island and, through her network of friends and supporters across the UK, Holland, and Germany, she was able to find loving homes for these unwanted strays. Since these humble beginnings, the support has grown and, to date, over 2,000 dogs, puppies and cats have found their forever families.
If you'd like to support any of Healing Paws Animal Rescue fundraisers with a donation, head to the charity's Wonderful profile page:
---