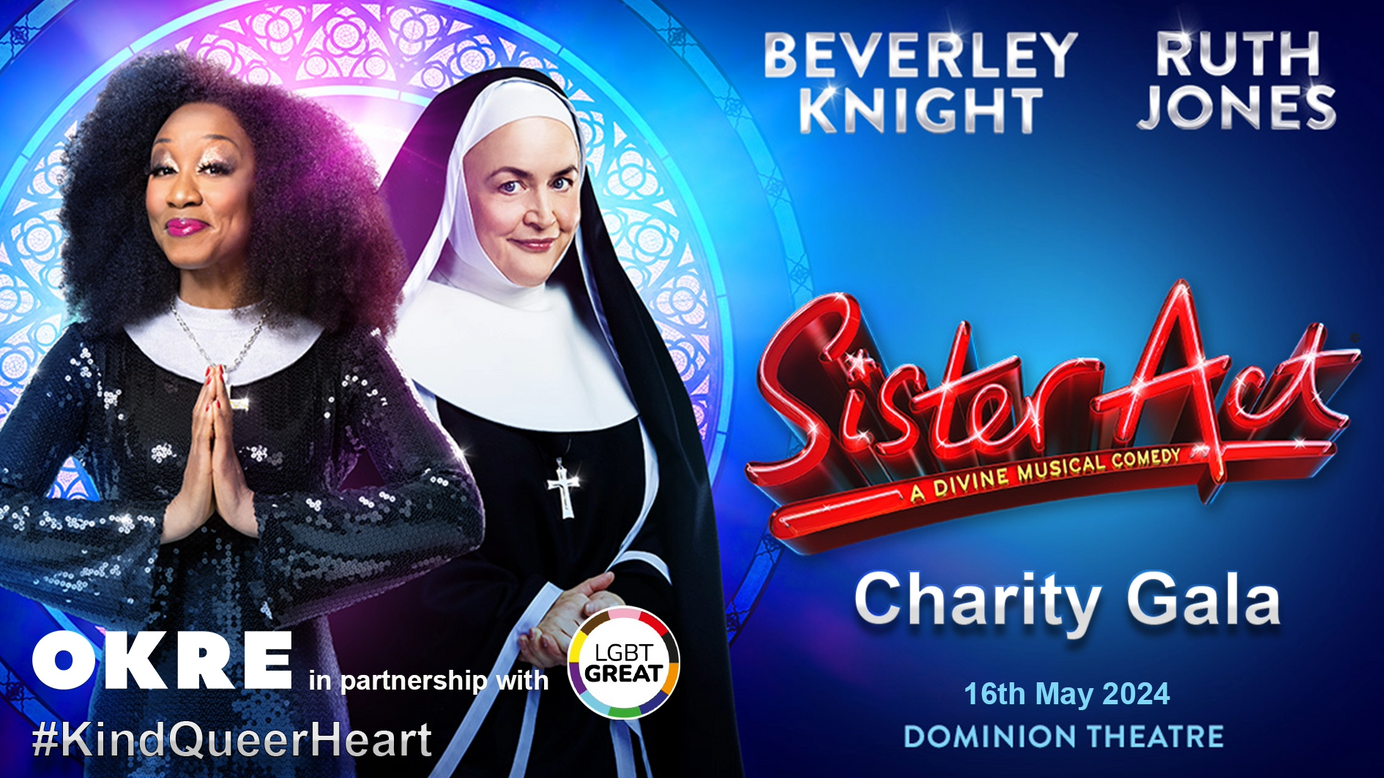 A Harmonious Blend of Laughter, Sisterhood, and Musical Magic Takes Centre Stage to raise money for OKRE
The OKRE charity, in partnership with LGBT Great, is hosting an inaugural Charity Gala to fund the development of new kind queer content and representation in TV, film and games.
The Gala will take place at the Dominion Theatre, London, on the eve of the 2024 International Day Against Homophobia, Biphobia and Transphobia, for a West End performance of hit musical, Sister Act.
If you'd like to support OKRE with a donation, head to their fundraising page:
More about OKRE
OKRE is a charity supporting the creation of original entertainment that challenges our perceptions. They believe that entertainment shapes perception which, in turn, shapes social reality. They also believe that kindness can be a gentle yet effective antidote to polarisation.
They do that by:
Connecting the entertainment industry with academic researchers and personal lived experience through our free network, to spark exciting new projects
Funding creative collaborations
If you'd like to support OKRE with a donation, head to the charity's Wonderful profile page, safe in the knowledge that every penny you raise will reach the charity with no deductions or fees whatsoever.
---