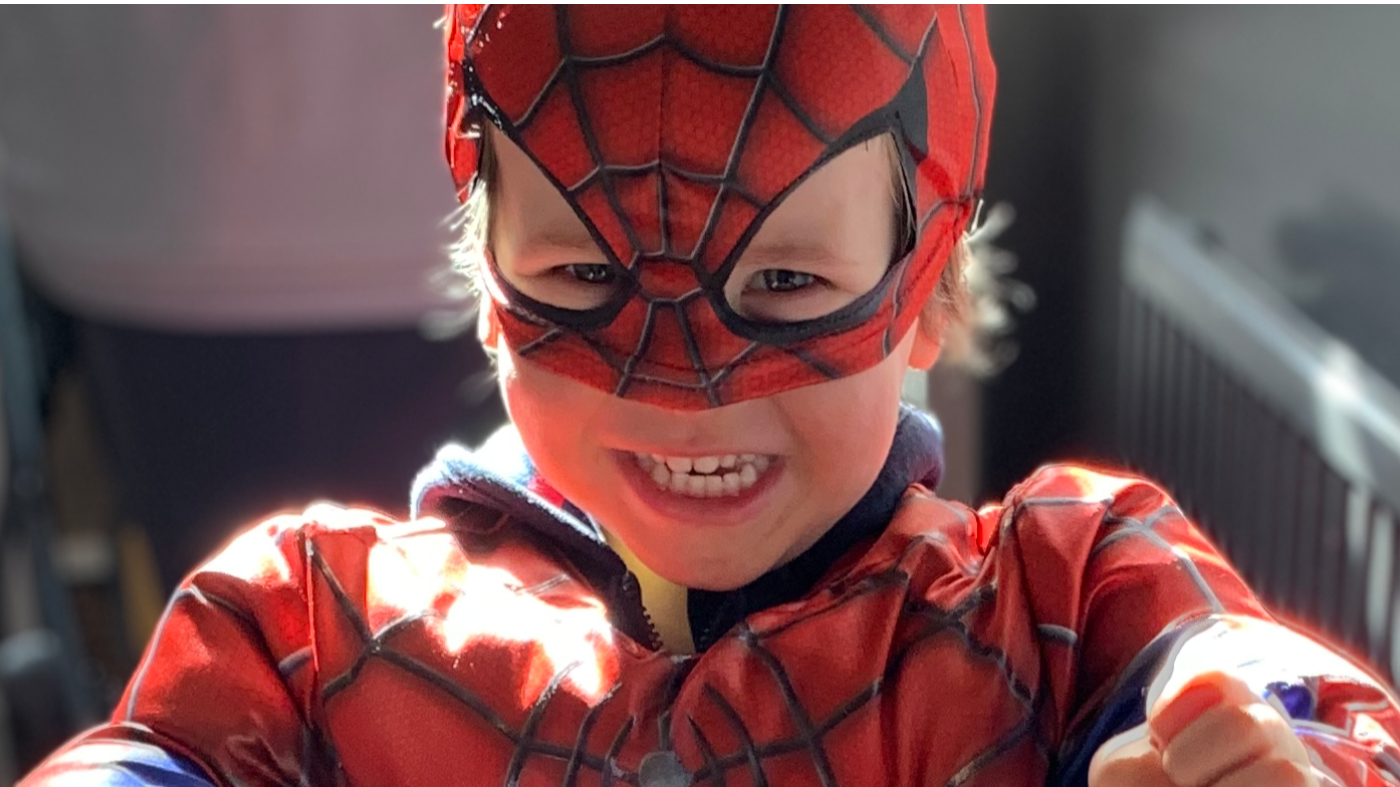 Lars' mission to pie Mr.Barnes
Wonderful fundraiser, Lars, was one of the few pupils at Hunter's Bar lucky enough to pie Mr.Barnes!
One of our wonderful school charities, Hunter's bar Infant School Home Association, works hard to raise additional funds to pay for educational resources for its pupils.
The pupils of Hunter's Bar are very much the stars of the show when it comes to fundraising. Recently, the school took part in a 'Superheroes Challenge', where pupils and their supporters completed a wide range of fundraising challenges from litter picking to hiking the hills!
These talented superheroes managed to raise thousands of pounds to pay for additional school resources. To celebrate this fantastic achievement, a nominee from each class (including Lars pictured above) was given the great honour of splatting Mr.Barnes with a custard pie!
This historic moment really turned the tables on the teachers...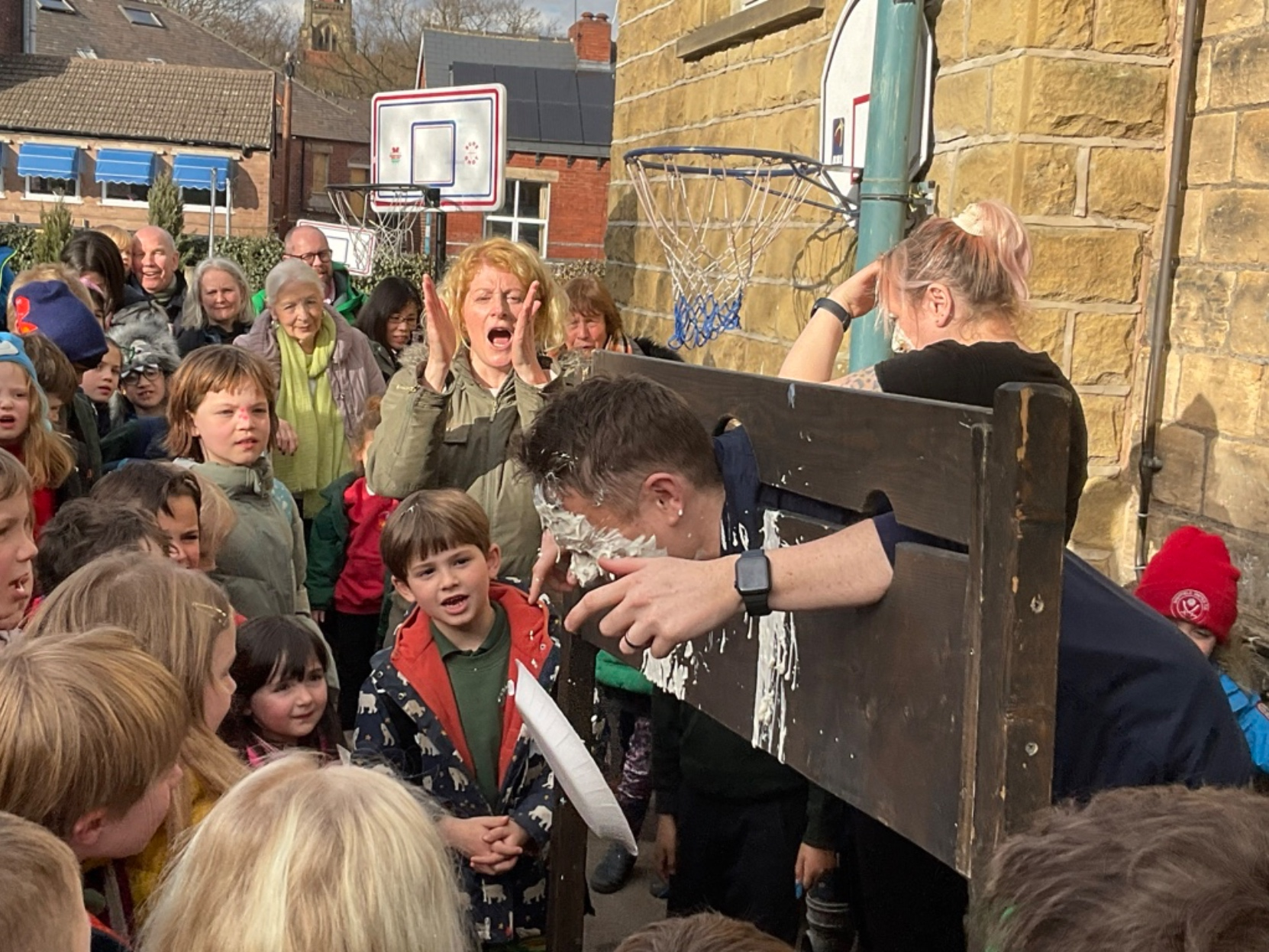 More about the Hunter's Bar Home Association
Funds raised by the Hunter's Bar Home Association go towards sustainable resources that will improve the learning experience for all students. Additionally, the charity collaborates with school administrators to foster stronger connections between home and the school. Recent projects include the installation of a green wall surrounding the playground, as well as new play equipment. Funds can also be allocated towards classroom materials and enrichment activities that are accessible to all children.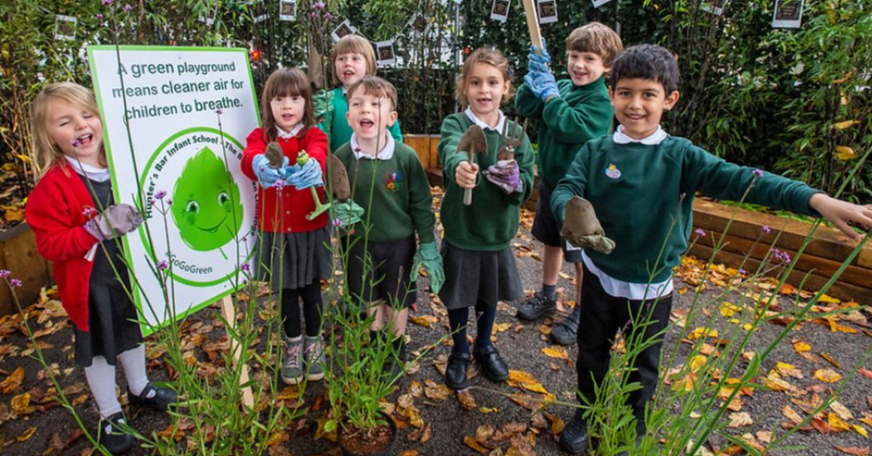 Thanks to Wonderful, the Hunter's Bar Home Association is among many charities receiving online donations without any fees whatsoever, so that every penny generously given can be spent on the things that matter.
If you'd like to support any of the Hunter's Bar fundraisers with a donation, head to the charity's Wonderful profile page:
---