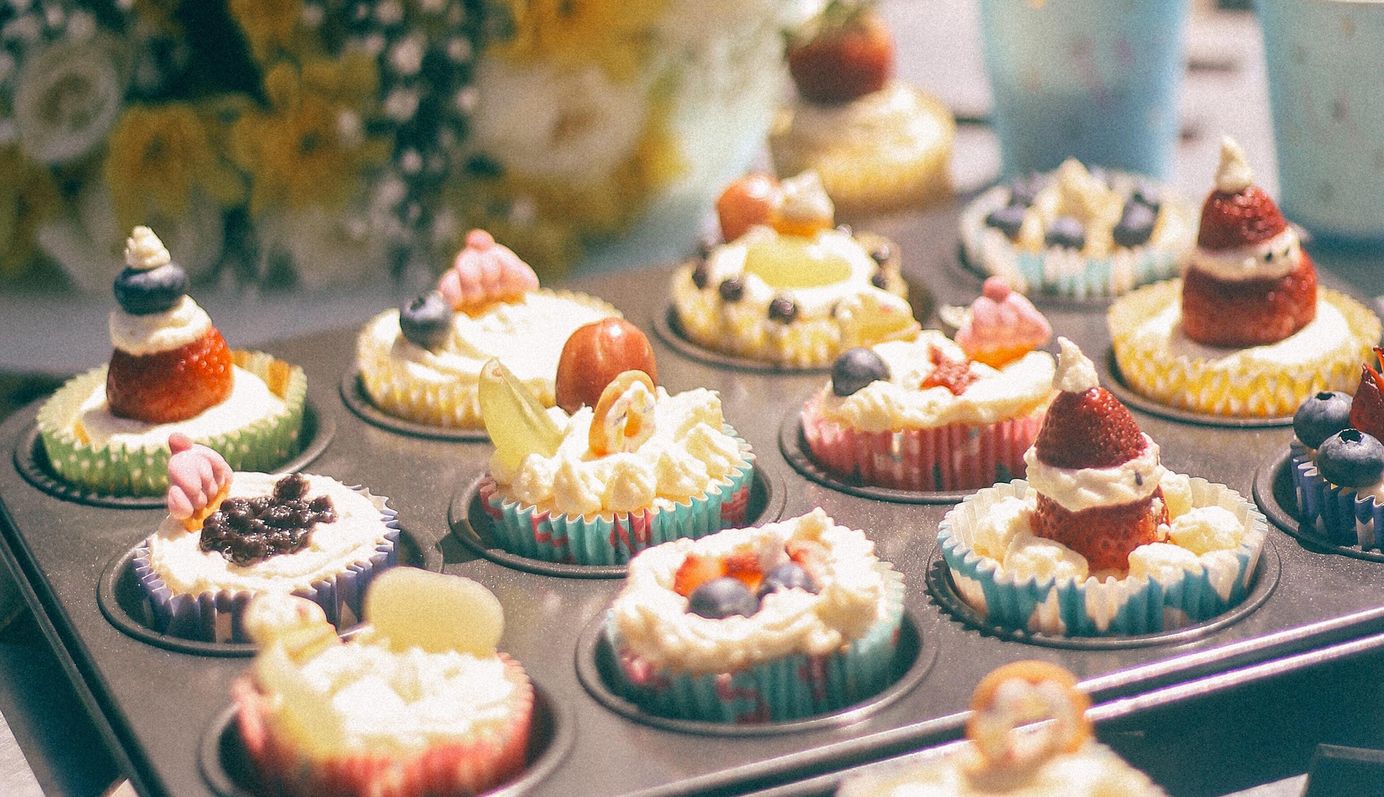 Keep the fun in fundraising: virtual group activities for team bonding
Starting a team fundraising challenge is the perfect virtual group activity to raise people's spirits. Find out why, and get some inspiration for yours.
As the days (finally) get longer, it's the perfect time to plan some fun group challenges to raise money for causes we care about. Many of us have been really missing friends and family during this third national lockdown. Professional ties are also suffering for some, with managers seeking advice on how to keep up a happy work culture remotely. Whether you're looking for family activities to do from a distance or professional team-building in the COVID age, getting a group together to raise money for a good cause is the perfect way to strengthen bonds and brighten your days this spring.
Why is fundraising the perfect virtual group activity?
You might be wondering whether adding money to the mix is complicating what could be quite simple pastimes. What does fundraising have to do with team bonding?
Actually, quite a lot. Group fundraising offers four main benefits for strengthening bonds:
A shared goal.
Cumulative achievements and milestones.
Shared experiences.
Common values.
Shared goals are the foundation of team bonding
The first is fairly obvious, but often it's twofold. For any fundraising efforts, there's almost always the target you set yourselves for the amount of money you'll raise. But there can also be a target for the activity itself: rowing 100 miles, baking five different types of cake, creating costumes for the cast of FRIENDS.
Working towards something together is a sure-fire way to feel more connected and more valued. Everyone's contribution is pushing you closer to your target. That means everyone feels truly invested in the activity and in each other's progress. As a result, every member of the team will be supported every step of the way. After all, their success is the team's success, so it's in everyone's interest to buoy any stragglers!
Cumulative achievements keep everyone engaged
The fact that everyone's efforts are equal as you work toward your shared goal is one of the biggest benefits of group fundraising. Maybe one of you can knock out a sub-40 10k, but another is filled with jelly-legged horror at the mere thought of jogging. It doesn't matter! 10 kilometers run before breakfast will be just as valuable as 10 kilometers of tranquil afternoon walks. And most people are just as happy to buy an elaborately decorated cupcake as a simple gooey brownie or chewy choc-chip cookie.
What's more, every little effort can help. Even if it's cold and grey and rainy (it might be spring, but we're still in the UK...), a fifteen minute bike-ride will push up your total. That can be a great motivator when our energy is zapped. You're not just doing it for you, you're doing it for the whole team and a cause you care about. Instead of feeling disappointed in yourself for not going for your usual hour-long cycle, you can celebrate the fact that you're inching ever-nearer your goal. Everyone will thank you for it!
Setting yourself milestones and celebrating every achievement together is a great way to keep morale high and sprinkle some gusto throughout your fundraising journey. And we all know how powerful shared celebrations are for team bonding!
Shared experiences bring us closer
Finding common ground is an important step in bringing people closer. It tends to organically create inside jokes, as well as foster a sense of camaraderie. If you're all racing through a jigsaw puzzle marathon, you'll rejoice over corners and edges and bemoan the inevitable missing piece together. You can agonise over saddle-related agonies and share techniques for speeding up (or slowing down!) canine companions on jogs.
Whatever activity you choose for your fundraising campaign, being in it together will create deep bonds and wonderful memories.  
Having the same values is powerful
One of the key differences of fundraising over other team activities is that you're motivated by an important cause. Knowing that you all care about this cause - and care enough to commit to your fundraising goals - will mean you feel connected on a much more meaningful level. It might even stimulate conversations about why the charity was chosen and encourage people to share their own stories. Incorporating fundraising into your virtual group activity can massively enhance its team-building power.
Lockdowns can be a motivation-drain
While some people celebrate their superhuman productivity in lockdown, many of us are feeling our energy dwindle. Joining a team and working for a charity you feel strongly about is the perfect antidote. It gives you the push to get a little bit closer to your target before your deadline, making it much easier to get up and go when energy is low. It also makes you accountable; you won't want to pack it in and veg out when there's a whole team (and important cause) counting on your pre-dinner jog.
Fight the lockdown burnout by doing something really meaningful with people you hold dear, if not so near.
Choose the right fundraising platform to foster virtual team bonding
Of course, if you're each pursuing your team activity separately and following social distancing guidelines, it can be difficult to really get that sense of being in it together. That's why choosing the right platform is more important than ever during the pandemic.
Sending encouraging texts and starry-eyed emojis is all well and good, but visually tracking your team's progress in real-time will give everyone the motivation to keep going, and a real buzz with every mile completed and penny donated.
Look for platforms that allow you to create a shared team page that combines all of your individual efforts in one place. With lots of websites, it's very much either/or. You can create a page for the team, or you can create individual pages.
With the Wonderful Organisation, you get both! You can each set up individual pages, and even set your own targets. After all, we do all have different levels of fitness, resources, spare time... And miles run aren't always comparable to miles cycled. But you can then join all of your individual pages into one overarching team project. All of the progress made on each page will boost the totaliser for the team page, making your contributions visual and tangible.
You can also join your efforts to a wider challenge, campaign or virtual event. For example, if you're all training for a virtual race, you can join a community with all of that race's participants. If you've all taken on Movember, you can connect with all the other mustachioed marvels out there.
By linking the page to the chosen charity, you'll also be contributing to the charity's overall donations, and you'll see your efforts reflected on its page! You can browse pages of other people supporting that charity, and give donations and encouragement. It's a really wonderful way to create a sense of community and progress.
Ideas for virtual group activities
Now that we're all sold on the benefits of team fundraising for forging bonds, let's think about some activities you can get stuck into!
For the active athletes
If your group likes to keep active, turning your usual routines into a fundraising challenge is easy. Set yourselves a target - and be sure to make it ambitious enough! There are lots of measurements you could use:
Miles covered.
Hours spent working out.
Weights lifted.
Reps completed.
Metres jumped.
Golf balls potted.
Yoga poses mastered.
Zumba classes completed.
Dance routines performed.
... You get the idea. Think about what you'd usually do in a given period of time, and ramp it up!
For the bookworms
If you're not a gym-bunny, there are still loads of great options. For example, you could host a virtual book club each week, and ask people to donate what they might have spent on a drink if it had been held in a cafe or pub. Or try doing a sponsored readathon!
Crafty fundraising ideas
Those into arts and crafts can also put their skills to good use. You could hold virtual craft workshops and ask for donations instead of charging for attendance. Not only will you be helping people learn new skills and create beautiful things, you'll also be raising money for charity! It doesn't need to be a teacher-led set-up, though. You can just get together and craft: your donations could match what you spend on supplies or what you save on scarves by knitting your own.
Gaming for good
Gamers sometimes get a bit of bad press - particularly those very dedicated to their art. But you can absolutely put those hours racked up to good. Live streaming their sessions has become a popular way for gamers to fundraise for good causes. It's even become one of Mind's key campaigns. Plus, gaming itself is a great way to virtually connect with friends around the world, so you know you'll be building a team spirit while doing good.
For the players who aren't gamers
Of course, the world of games goes far beyond gaming. Lots of people have been getting back into simpler games since the coronavirus pandemic struck. Consider hosting weekly game nights, again asking for donations instead of paying for snacks and drinks or entry fees. You could even create a whole tournament and live-stream it to broaden your audience and maximise engagement.
For the wizards in the kitchen
There are loads of great culinary activities that you can use to make money for charity and strengthen bonds.
Host a cooking class.
Do a team bakeathon.
Virtual bake sales.
Remote coffee mornings or dinner galas - you can even send people cooking kits so you're all eating the same things!
Timed baking or cooking challenges (who can make the most meringues in a day? The most different flavours of cupcake?).
Cook your way around the world: we can't travel, but our taste buds can! Set yourselves different countries, or see who can make the most different cultures' delicacies in a week).

For the chatterboxes
Surprise everyone by doing a sponsored silence!
For the trivia-whizz and the one who misses lockdown 1.0
Reignite the passion that suddenly erupted for virtual puz quizzes back in March 2020 and get everyone together to test their knowledge. You could do themed rounds, passing the compere mic to different 'experts' for each round. Or have somebody host the whole evening.
Again, this could be extended into a long-term tournament to really keep the donations rolling in.
For the movie-lovers
Have a go at virtual movie nights, with people donating the (ever-rising) price of a cinema ticket. You can then settle in to watch the film at the same time, and talk about it as if you were together. One good way of doing this is choosing films that are related to your cause in some way, whether they're documentaries or fictional works that touch on similar topics.
For the movie stars and the multifarious groups
Maybe your place is actually on the screen. You could work to recreate an iconic movie scene or an act from a play, which can be streamed to your supporters, or you could even pen an original work!
This can be a great way to involve people with different skill-sets: writers, costume designers, set decorators, directors... There's space for everyone on this fundraising journey.
For the musicians
How long do you think you can play/sing/mix for? Live-stream an extended performance or set and see the donations roll in.
Bring your team closer for a good cause today
There are so many brilliant ideas out there, and so many that you can dream up for yourselves! Any idea, big or small, can make a huge difference to how you and your virtual team feels every day. Having a sense of purpose, pride and progress is so important, especially as we muddle through lockdowns and restrictions. And doing this together couldn't be more important in the age of social-distancing.
So pick a cause you all care about, and an activity that you can really get stuck into. You'll feel closer and better as soon as you commit to it! For the best possible virtual team bonding, start a shared fundraising journey today.
---