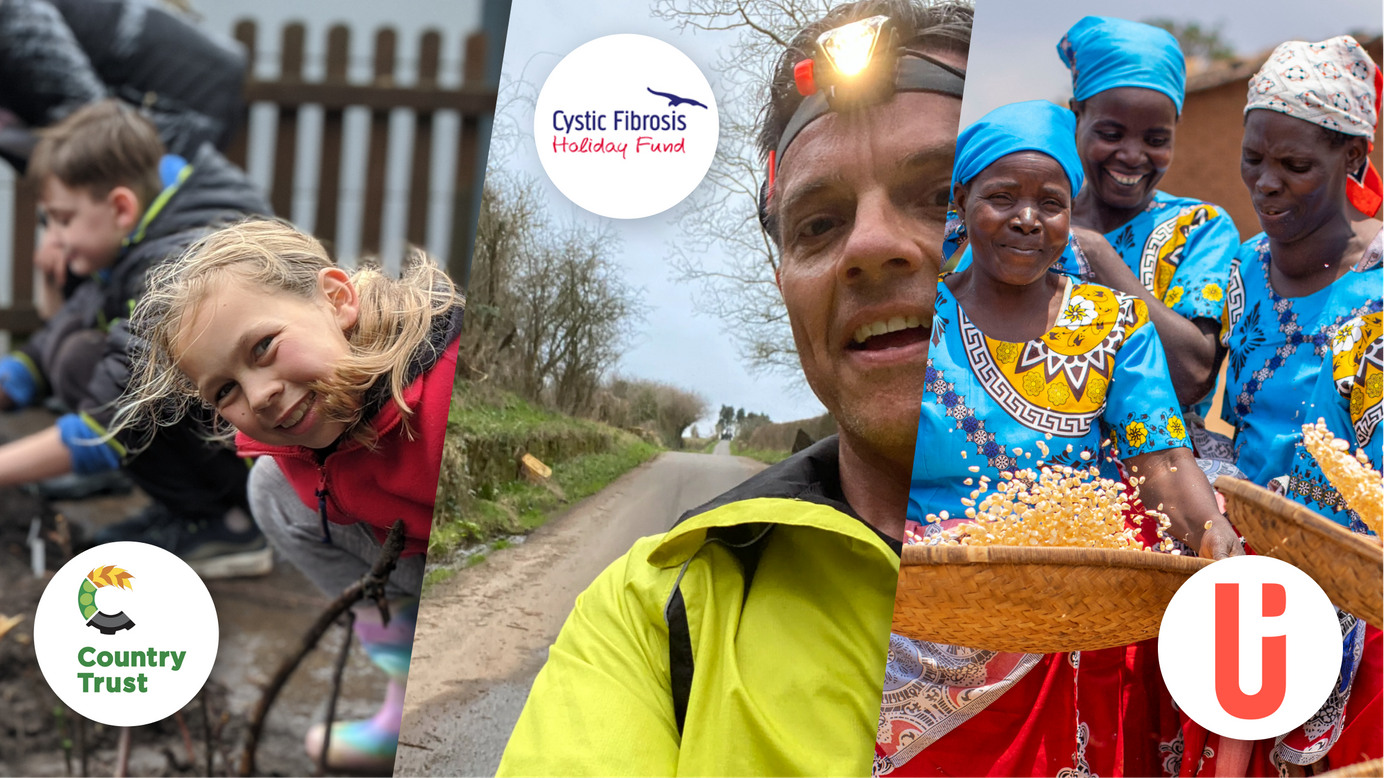 April's Featured Charities
This April, we're thrilled to be re-launching our Featured Charities series, where we champion the incredible work of UK charities.
Each month, the Wonderful Team will be hand-picking charities that resonate with them personally, and we'll be highlighting the positive impacts they have on people and planet.
The Country Trust
"We are a small, dynamic national education charity dedicated to bringing alive the working countryside for children least able to access it."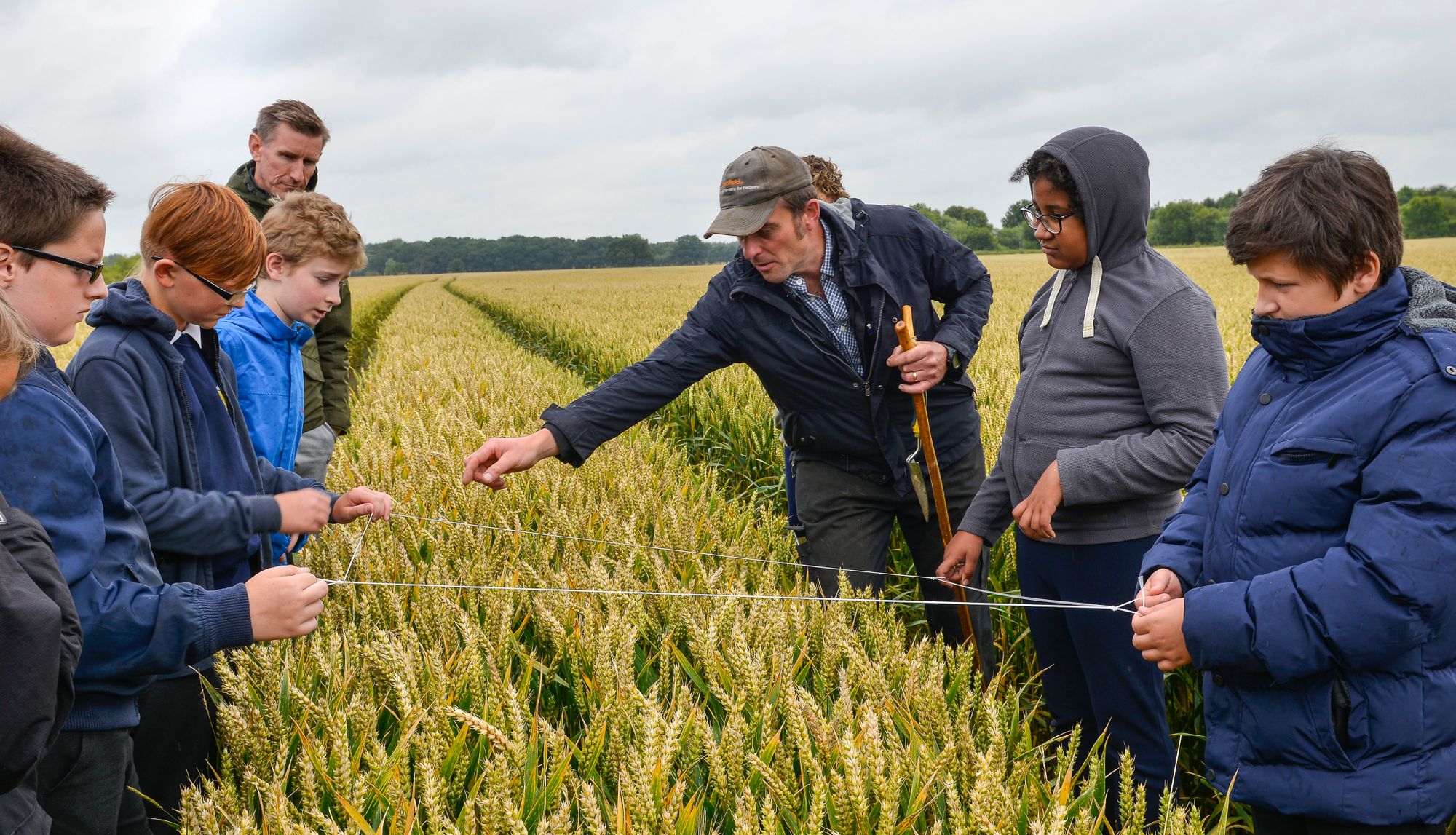 Chosen by: Elliot Green, CMO at Wonderful
For over 40 years, the Country Trust has been connecting farmers and landowners with thousands of disadvantaged young children who may never have stepped foot in a field before.
In Great Britain today, an estimated 10 million people live in areas with very limited access to green space. Combine this with issues around exposure and education around where food comes from and how it gets on our plates, and it's easy to see just how important the work of the Country Trust is.
The charity's vision is for every child to have an understanding of farming, the countryside and how our food is produced. To achieve this they provide a safe environment where children can gain practical experience and knowledge on farms and green spaces. Part of this involves making children of of all backgrounds feel more at home in the countryside and more responsible for their own and the wider environment.
We asked Sarah Nadin at the Country Trust about the charity's work and the how it has overcome some recent challenges...
What have the most significant challenges been over the past couple of years (Covid-related or otherwise) and how has the Country Trust tackled them?
"Without doubt, Covid has been the biggest challenge for the Country Trust. Pre-covid, all our programmes were in person; visits to the farm, in school growing and cooking sessions and week-long residentials. This all came to an abrupt stop in March 2020. Lockdowns, closures and strict guidelines meant that the world shrank even smaller for the tens of thousands of children who already have limited access to the outdoors. The charity had no option but to think fast and find a way to bring the countryside to the children – Farm in a Box was born!
"Boxes filled with hands-on 'farming' activities for home educators, schools and looked-after children were developed in partnership with our national network of farmer hosts. Delivered to schools and group settings across England and North Wales, nearly 25,000 children participated in the programme in the 2020-2021 academic year.
"Farm in a Box has been hugely successful and thanks to support from Warburtons and the Hiscox Foundation, we've been growing the programme even further, to reach more children and build new connections with schools in the most deprived areas of the country as a result."
What drew you to register with Wonderful as part of your fundraising efforts?
"Great functionality. Easy to use. And 100% donation received!"
Oxbury Bank Plc are currently fundraising for the Country Trust at Wonderful. The specialist agricultural bank has chosen the organisation as its charity of the year 2022. With a shared a belief that every child deserves the chance to understand the source of their food and the joy of farming, the partnership is a perfect match. Throughout the year, Oxbury Bank will be fundraising to support the Country Trust and its employees will be using their own farms to host the charity's unique and impactful farm visits for children.
"As someone who grew up in London and moved to the countryside as an adult, the importance of the Country Trust's work is clear to me. There's no better way to educate children about farming and the countryside than to get them out there with local farmers and other rural professionals. This all helps foster stewardship of our land and our food system, something that's arguably more important than ever before." - Elliot Green, CMO at Wonderful
Head to the Country Trust website to find out more about their work. There's information for schools as well as well as opportunities for landowners to get involved and share their passion for food and farming.
Make a direct donation, or create a fundraising page by visiting the Wonderful profile for the Country Trust.
Cystic Fibrosis Holiday Fund
"Our purpose at the Cystic Fibrosis Holiday Fund is to provide children with cystic fibrosis (CF) and their families an opportunity to spend quality time together through short breaks and holidays. This has been impossible after the outbreak of Covid-19 which has hit CF families particularly hard. In response the CF Holiday Fund has developed three new programmes to meet basic needs during this unprecedented time. Focusing on the key requirements of exercise, education and emotional well-being."
Chosen by: John Blackmore, Head of Software Development at Wonderful
CF affects over 10,000 people in the UK alone, and can be an extremely challenging condition to manage. CF is a genetic condition that disrupts the movement of salt and fluid in and out of body cells, leading to a build-up of thick mucus in the lungs, digestive system and other organs.
Cystic Fibrosis Holiday Fund specialises in providing much needed downtime, staycations, events and support grants for the UK CF community. COVID-19 has meant that families affected by CF need more support than ever, and the charity has changed the way it operates in response to the additional risks and restrictions caused by the pandemic.
The charity has quickly pivoted to offer Covid support grants for exercise equipment and educational resources including laptops for home-studying. They are also running staycations, where CF families can enjoy fun time alongside other families from the safety of their homes.
Here at Wonderful, our Head of Software Development, John Blackmore explains why he chose CF Holiday Fund as a featured charity this month.
"Knowing friends who have children living with Cystic Fibrosis, I know that the last two years living in a pandemic have at times felt like living as a prisoner within your own home. Strict shielding and conflicting advice has impacted not only children living with CF but also their siblings who had been forced to study from home, and parents who have had to change their working situations to isolate with their children. After suspending their holiday programmes in 2020, the CF Holiday Fund has adapted and continues to care for CF households by offering support grants in the form of laptop grants for home learners, exercise grants to support physical therapy at home, and staycation packages to promote wellbeing" - John Blackmore, Head of Software Development at Wonderful
Wonderful fundraiser, Gav Hedge (pictured top) is taking part in an epic cycling challenge from London to Paris this summer, all in support of Cystic Fibrosis Holiday Fund. Gav has already raised over £2,500, which will go towards providing families affected by CF with some much needed respite.
In Gav's words...
"This challenge does not constitute a holiday! The trip has been designed to be challenging. I will struggle at times. I won't be sight-seeing. The challenge is all about the physical activity. There's seldom a chance for a lie-in, and I'll be out early and in all weathers. I can't change my plans if it rains!"
Visit Gav's wonderful fundraising page to support his efforts:
You can also make a direct donation to the charity, or create  your own fundraising page by visiting the Wonderful profile for Cystic Fibrosis Holiday Fund.
United Purpose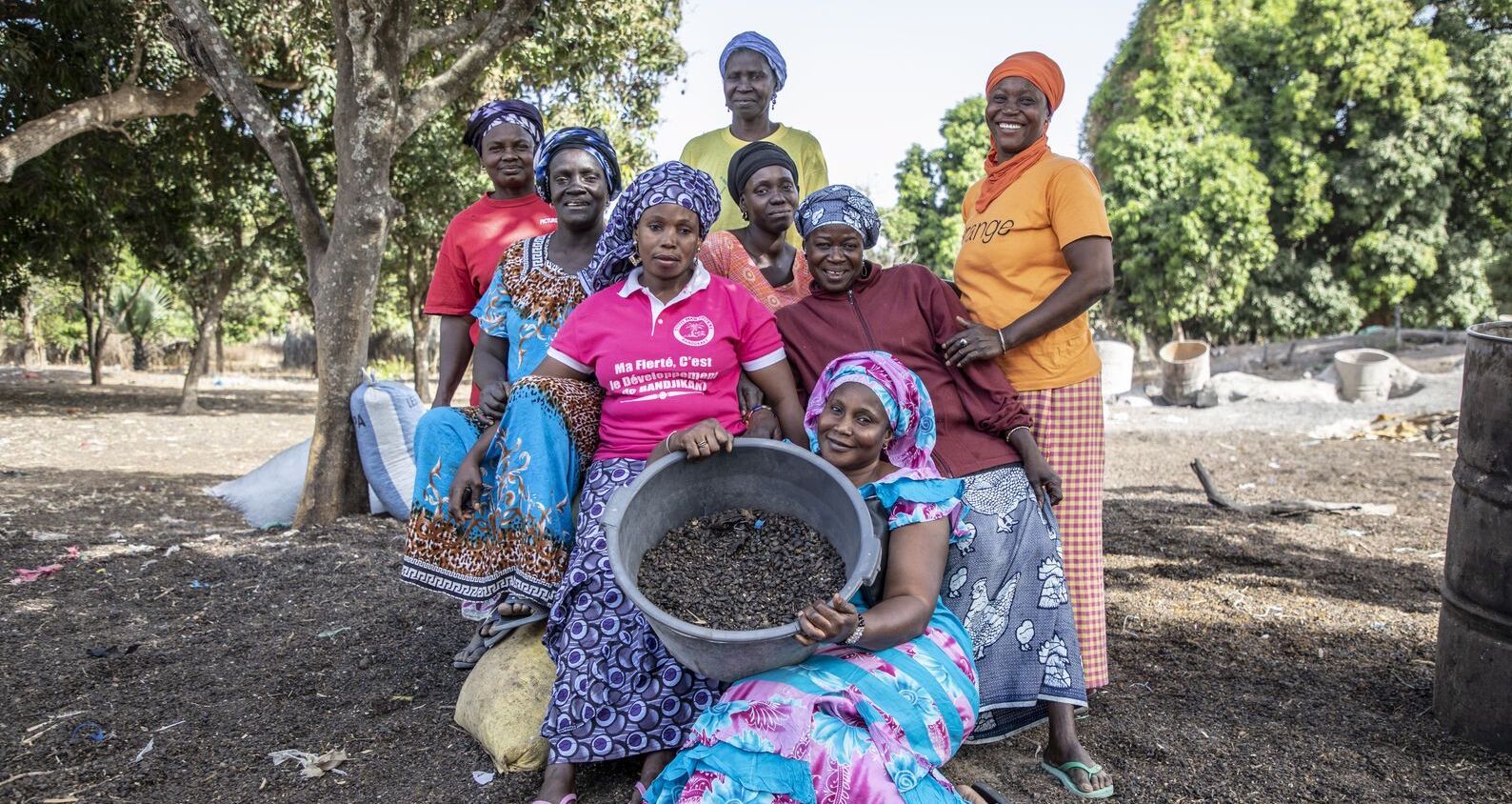 Over 40 years of helping people live Beyond Aid.
Chosen by: Michael Paul, Customer Experience at Wonderful
United Purpose is not a single entity or organisation. It is a determined collective that strives to eradicate poverty and inequality throughout the world. For over four decades they have operated in tandem with activists and organisations to guide people to live Beyond Aid. Beyond Aid is the notion that everybody should have control over their own lives and be able to determine a future without charitable dependence.
"This forward-thinking charitable organisation focuses heavily on long-term outcomes for those in need. They appreciate that, although immediate acts of charity are often truly valuable and necessary, equipping organisations, communities, and individuals with the tools to live a better life provides truly sustainable benefits." - Michael Paul, Customer Experience at Wonderful
As an example, Lovely Begum from Bangladesh, recently received training in incubator management and hatching eggs thanks for the work of United Purpose. Providing Lovely with an incubator in addition to this training empowered her to expand her skills and business. She utilised the money earned from this to pay for her children's education. The knock-on effect of providing a stable income has given Lovely's children far better educational prospects, improving the whole family's lives in the long-term. This shows how United Purpose genuinely cares about the those they support, with consideration for the bigger picture.
In Malawi, United Purpose has helped people like Margaret Chirwa, a single mother who has transformed her life prospects since joining the charity's DIVERSIFY program. Margaret received entrepreneurial training in solid agricultural practices. She now grows and sells orange-fleshed sweet potatoes, which are tolerant to drought and high in nutrients.
From United Purpose' Women Farmers page:
"These potatoes have changed our lives," she says, proudly showing off part of her latest crop. "At first we just used them for food but in the second year I started selling them and was able to buy goats and pigs from the profit."
"Life has become so much easier and the doctors even told me that there has been a noticeable improvement in my son's health. Finding money for the day-to-day basics like soap and even food is not a problem for me anymore," says Margret, smiling.
Visit the United Purpose website to find out more about and the incredible work they do around the world.
Make a direct donation, or create a fundraising page by visiting the Wonderful profile for United Purpose.
---